Each month we'll spotlight members of the Furnace crew. Here are two people instrumental in manufacturing great sounding vinyl records at Furnace.
Mark Huggett – Lead Machine Technician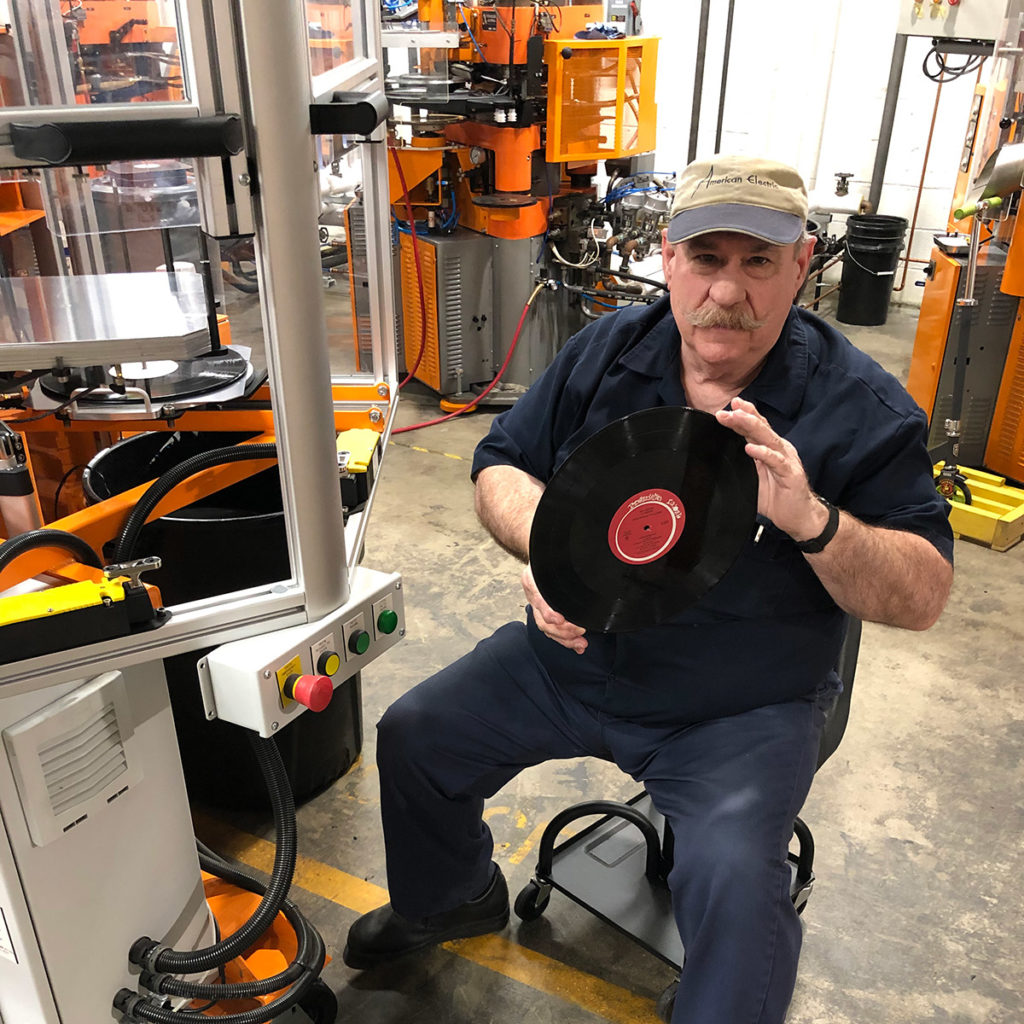 Mark Huggett has been trying to retire since 2009, but just when he thinks he's out, vinyl keeps pulling him back in. Furnace was excited to welcome industry heavyweight Huggett to the team this year. Long tenures at Wakefield Manufacturing and industry-leading QRP have earned Huggett more hands-on experience and expertise than most in our industry. That experience pays off. Thanks in no small part to Huggett's contributions, we've been able to press and ship high quality records we're proud to call "Furnace vinyl" more quickly than we had originally thought would be possible. Huggett is one of three "Marks" in the pressing room, good thing he has a great last name. We're not ready to let Huggs retire yet, and we're glad he's here.
Mark Reiter – Director of Manufacturing Operations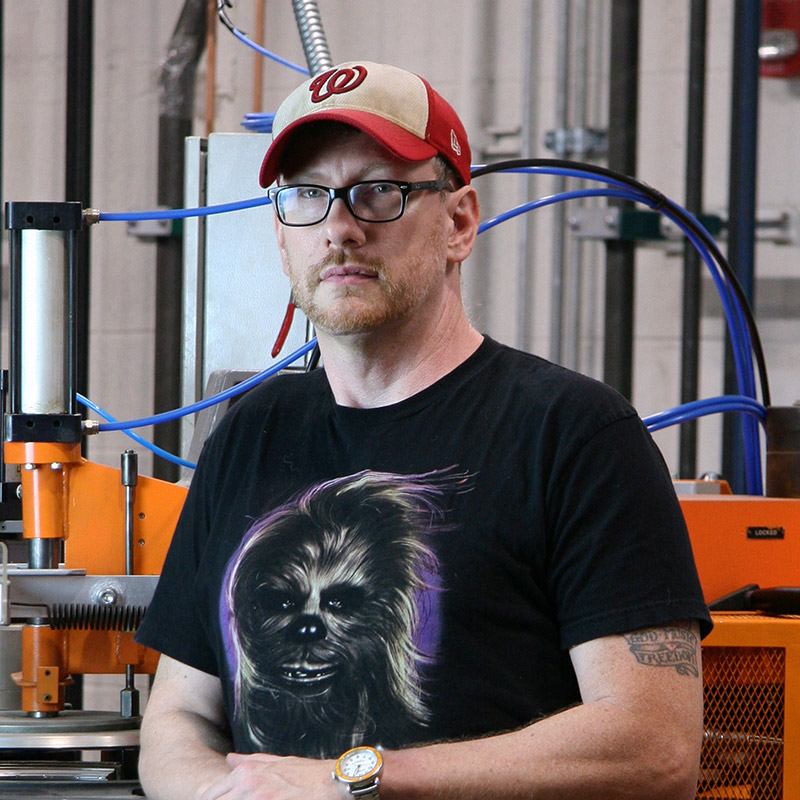 Mark Reiter might want to retire after his work steering Furnace through the process of building a pressing plant, but he's here to stay. Reiter is the original Furnace "Mark" and has been with us for over ten years. In that time, he's overseen the duplication department, vinyl assembly, finishing and now all manufacturing operations. Even when the presses start acting up and say "not today", as he recently described in an interview with NPR, Reiter leads the ever-growing team of scrappy vinyl herders with enthusiasm and positivity.