As Father's Day approaches, we wanted to give a shout-out to our own fathers—and I'm not talking about the nickel-coated "father plates" that we use to press our records. Somewhere in between teaching us right from wrong and putting up with our crazy antics, our fathers managed to instill in many of us a lifelong passion for vinyl.
How many record collections were started with gifts from fathers? Crates rescued from the basement en masse or special pressings lovingly passed along with reverence, many of us have our fathers to thank for our collections.
We asked the Furnace Crew to show us the records from their fathers that either sparked their vinyl fever or simply remind them of their dad. The records—and stories—people brought in are pretty great.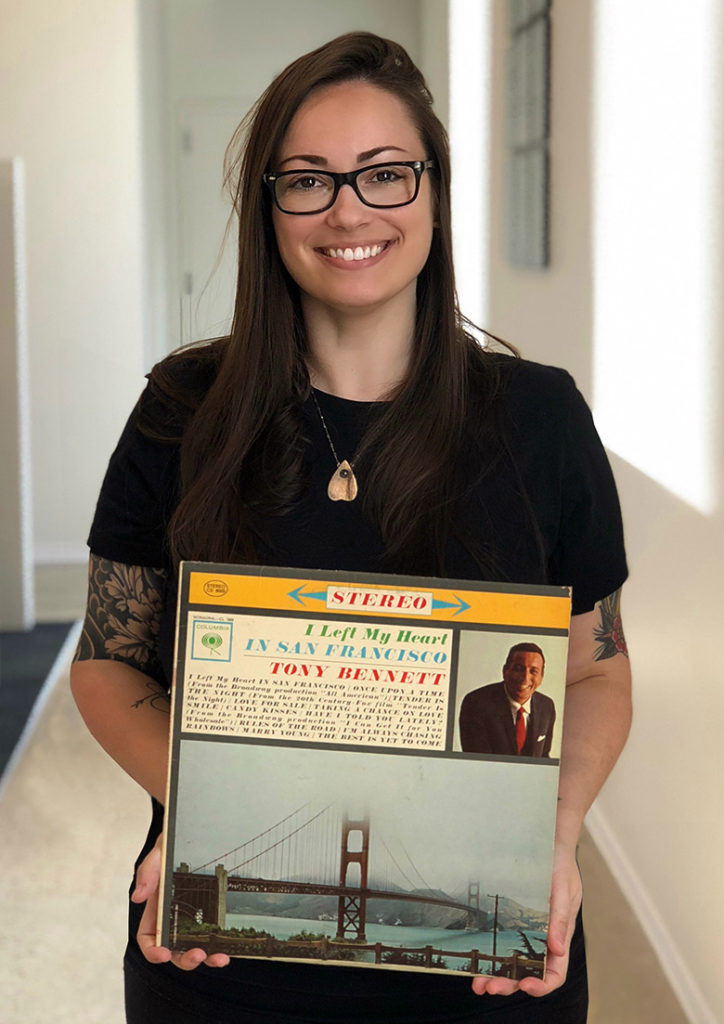 Jenn
Tony Bennett 'I Left My Heart in San Francisco'
While my Dad liked a lot of jazz, latin, and caribbean music, being a second generation Italian American he had a love for Dean Martin, Tony Bennett, and Frank Sinatra + the Rat Pack. I was born in California; it's where my parents started their married life and when we moved from the west coast back to the east coast to be closer to family the song 'I Left My Heart in San Francisco' was like my Dad's anthem. My parents had a small record collection and naturally this was one of them. Growing up I remember him listening to Tony Bennett while he worked on the computer in the evenings. My dad passed away four years ago, and hearing these songs today brings me my back to when he was here, and I'm glad to have this record to remind me of those times.
Nicholas
Johnny Cash 'San Quentin'
My father passed down to me a love of Johnny Cash's music, an appreciation for his anti-authority attitude, and many of his albums. I chose 'San Quentin' because there are so many great factoids and stories about the album:
This was the live debut of "A Boy Named Sue," a song written by Shel Silverstein that would go on to be Cash's biggest hit on the Billboard 100. (My late mother's name was Sue, so this album makes me think of both my mom and my dad. Bonus!)
This show is the source of the famous photo of Cash giving the middle finger directly to the camera.
The show was at a prison, and Cash's band was a veritable murderer's row of talent, including June Carter Cash, the Carter Family, the Statler Brothers, and the one and only Carl Perkins.
This show was also Cash's first without long-time lead guitarist Luther Perkins, who had died several months earlier, which is why Carl Perkins (no relation) was added to the band.
The profanity-laced stage banter by Cash was bleeped in the original 1969 release, but included uncensored in subsequent releases.
Read many more great stories about this historic album at Wikipedia.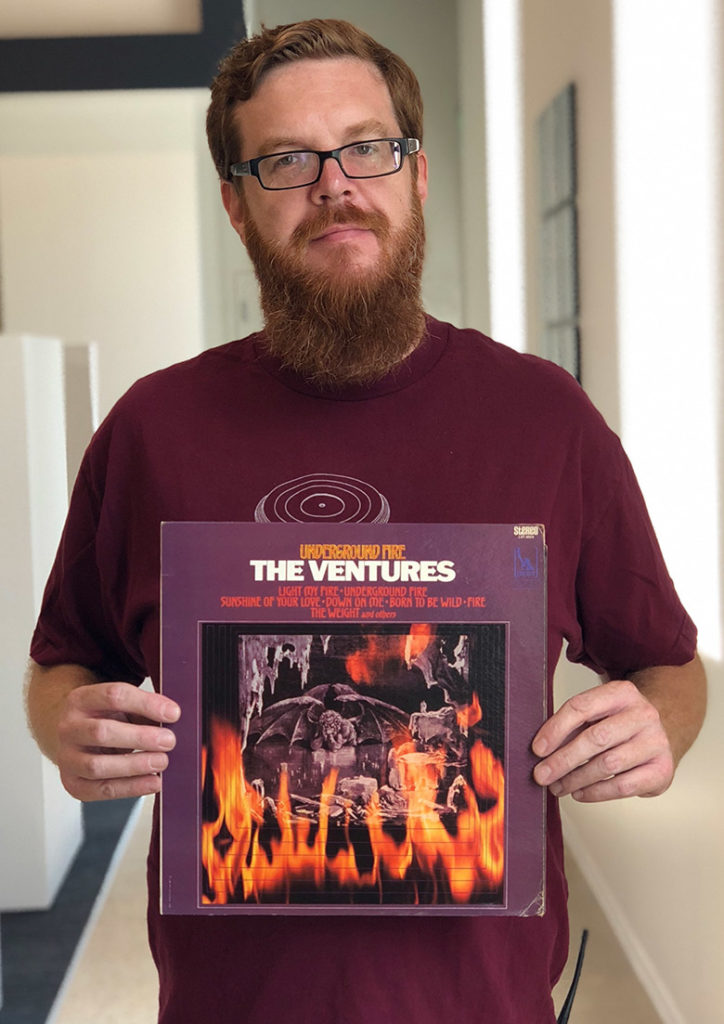 Ray
Ventures 'Underground Fire'
A few months ago my Dad relinquished the rest of his record collection to me, but he's been slowly giving them to me for some time. This record in particular reminds me of being a kid going to car shows together, since the Ventures and 'surf rock' went hand in hand with that culture. They cover The Crazy World of Arthur Brown's 'Fire' on this album and that's always been one of my favorite songs, as well as Cream's 'Sunshine of Your Love' and who doesn't love that one.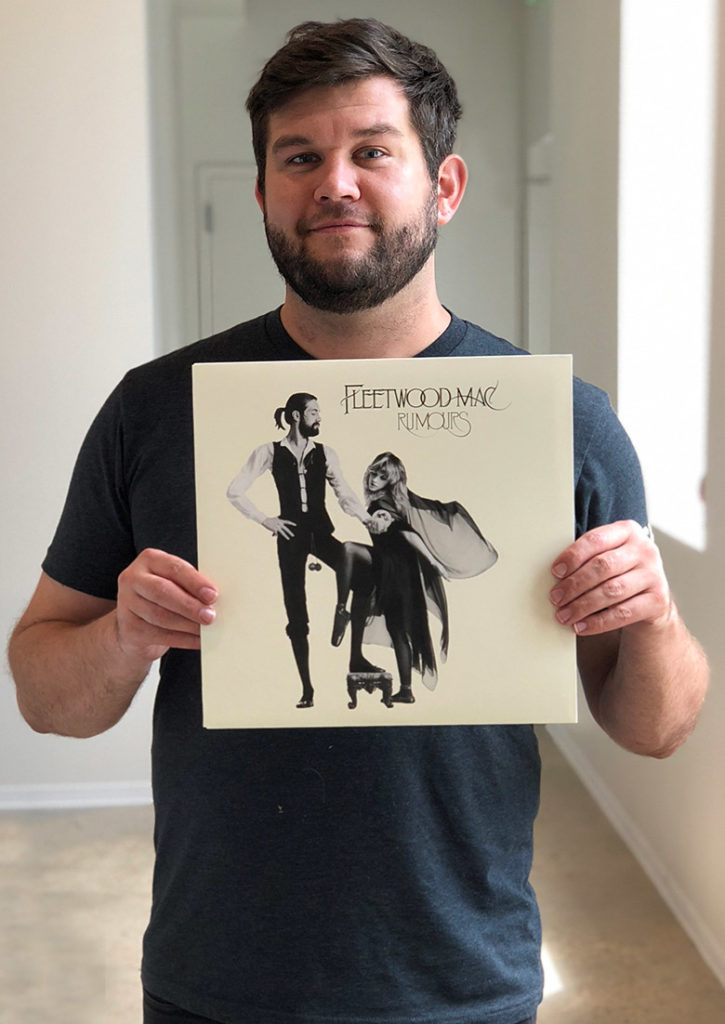 Ryan
Fleetwood Mac 'Rumors'
My parents bought this record years before I was born (probably multiple times, given how often they played it!). It was one of my first purchases ten years ago when I got into vinyl. Growing up my Dad would always put on records while he was doing paperwork at home, and I would hang out with him and listen. The drum intro to 'Dreams' was always my favorite, and it definitely reminds me of sitting in our living room, listening to music with my Dad, and playing with my younger brother. Recently it's all come full circle with this record, my band just started doing a cover of "Go Your Own Way." Needless to say, it's one of my favorite songs to play live!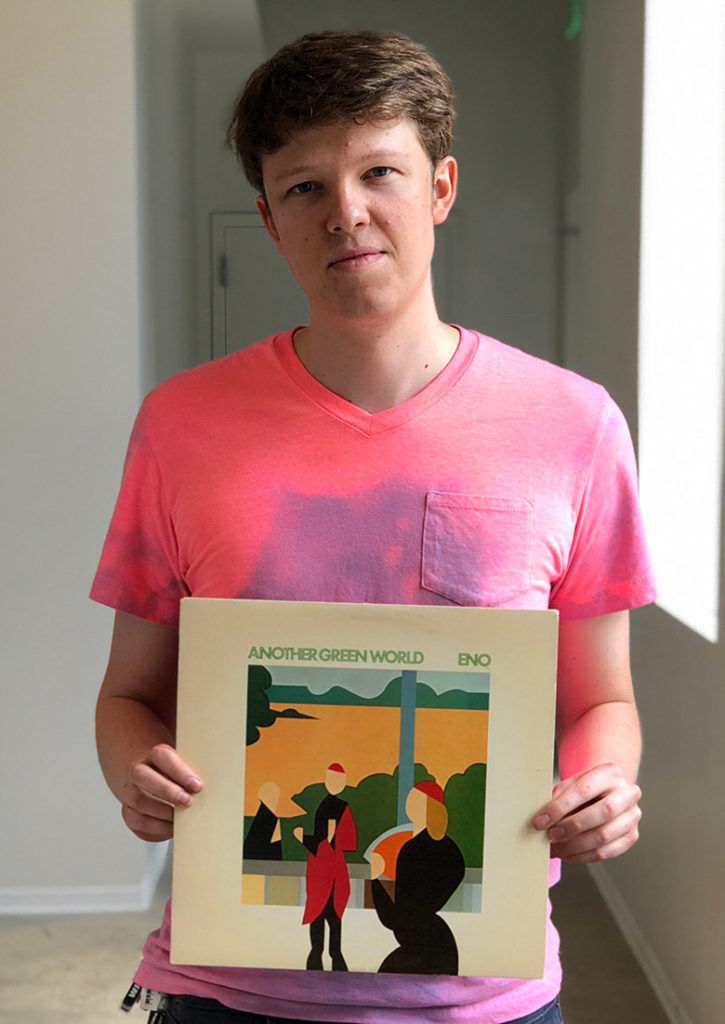 Willem
Brian Eno 'Another Green World'
I lost my Dad in 2011 and this record was part of his collection, he was a huge Eno fan. He was a community DJ and hosted a college radio station radio show called 'The Eno Influence' where he tracked Eno through other artists. He would always play vinyl for me and it was always Eno, the Talking Heads, King Crimson, the B-52s. etc.