Random Color Mix Special!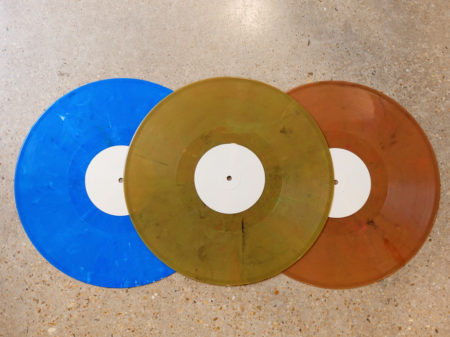 Furnace is now offering a random color mix…for the same price as black vinyl!
What is a random color mix? Well, we take all the color records from other orders that didn't make the cut, grind them down, mix them up, and then use them for this special. There's no color upcharge and no color setup fee. That means you'll get the wow of a color effect without the extra cost.
We can't tell you exactly what your records are gonna look like, but that's part of the fun! Each disc will be unique to your fan who buys it. Just remember…you get what you get.
If a bit of color mystery excites you, get a quote from us and indicate that you're wanting the "random color mix" in the comments section. The special is for 12″ only and dependent on availability.
For more random color mix examples, see our blog post about it.